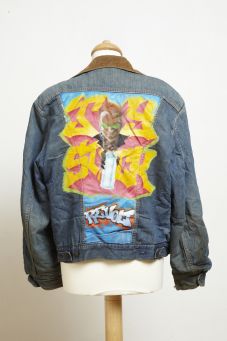 New York: Original Artwork 1984
Acrylic and ink on a denim Wrangler jacket (size 40). Painted circa 1984. Large "JoyStick" piece with character portrait and smaller "Revolt" piece underneath, to rear jacket...
11594
£3,750.00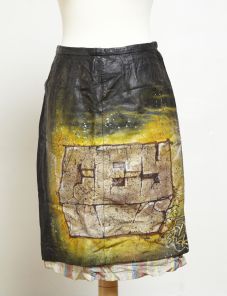 New York: Original Artwork 1981
Spray paint, marker pen and ink on a leather skirt. Painted circa 1981 for Joy "Joystick" Bouldin. Authentic hand painted clothing from the early days of hip hop are exceptionally...
11595
£3,750.00