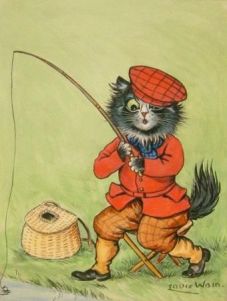 1912
Gouache and watercolour on paper. The image measures 8.5 x 11 inches and is signed by Wain to the bottom corner. A black cat in sporting attire, including a red tartan cap and...
2740
£4,000.00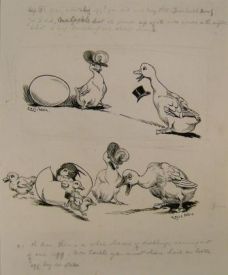 Original Artwork. 1910
Original pen and ink drawing on paper. Mounted. Image size 36cms x 30 cms. Signed twice in ink and with six lines of text in the artists hand (in pencil). Probably drawn for a...
3782
£800.00