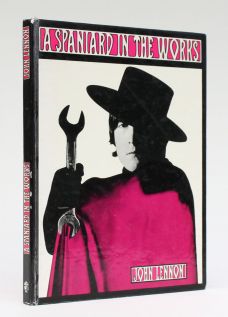 London: Jonathan Cape. 1965
First edition, first printing. Signed by John Lennon. Publisher's original laminated pictorial boards. Illustrated throughout with line drawings by the author. An excellent near...
15379
£5,000.00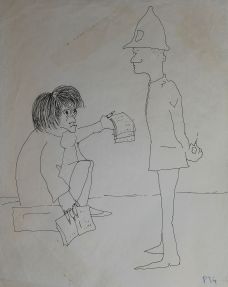 London: Jonathan Cape. 1964
Pen and ink, on paper. Measuring 25.2cm x 20.3cm (8 inches x 10 inches). John Lennon's original drawing that accompanied the chapter Sad Michael in his first book "In His Own...
9543
£25,000.00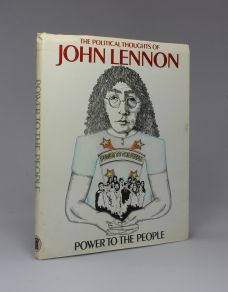 London: New English Library. 1972
Uncorrected Proof Copy of this unpublished book. Original green printed card covers, in the dustwrapper. Housed in a purpose made quarter black morocco solander case. An excellent...
9951
£8,500.00